Who We Are
---
We power life. This is our vision. But that means more than just supplying electricity. It means creating a better future for you, your family, for all of us. We work to help improve lives, build businesses and create thriving communities.
Entergy:
Owns and operates power plants that generate 30,000 megawatts of electric generating capacity, including 9,000 megawatts of nuclear power.
Serves 2.9 million customers in Arkansas, Louisiana, Mississippi and Texas.
Generates annual revenues of approximately $11 billion.
Employs more than 13,700 people.
Our two primary business segments include:
Utility operations.
Entergy Wholesale Commodities.
Our major business functions include:
Nuclear operations.
Power generation.
Transmission.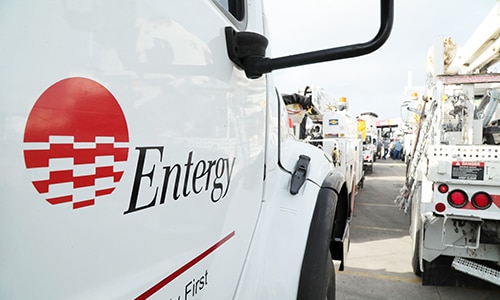 Utility Operations
---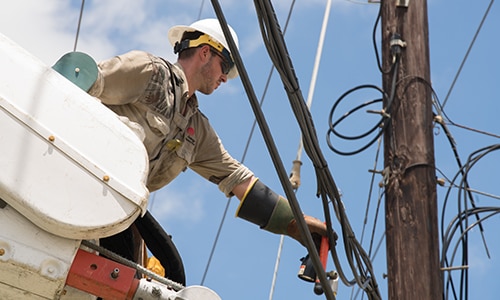 Our utility business provides customers with low-emission, reliable energy at reasonable cost and superior service. We back this with a strict focus on safety, operational excellence and engaged employees.

Entergy's electric utilities generate, transmit, distribute and sell electric power in a four-state service territory that includes portions of Arkansas, Mississippi, Texas and Louisiana, including the city of New Orleans.

Entergy also operates natural gas distribution businesses in New Orleans and Baton Rouge.
Power Generation
---
Entergy's regulated generation fleet includes all the plants that are fully or partially owned by Entergy's utility companies: Entergy Arkansas, Entergy Louisiana, Entergy Mississippi, Entergy New Orleans and Entergy Texas. This includes active natural gas, coal, oil and hydroelectric generating facilities.

Entergy is one of the cleanest electricity generators in the United States because of the variety of fuels that we use to generate power.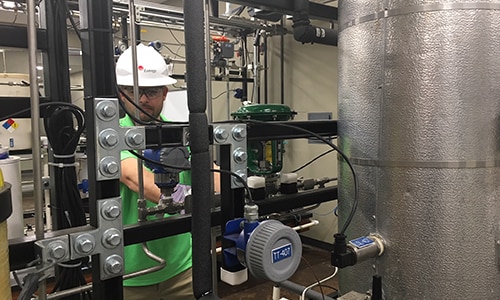 Nuclear Operations
---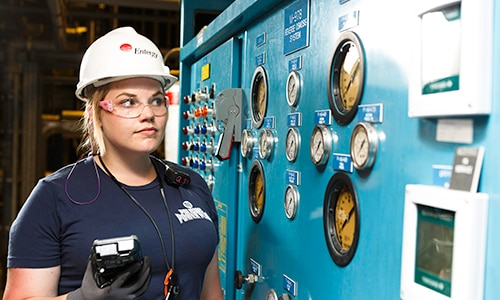 Headquartered in Jackson, Mississippi, our nuclear fleet has a proud history of producing nuclear clean air electricity. Our fleet includes:
Arkansas Nuclear One Units 1 and 2 near Russellville, Arkansas
Cooper in Brownville, Nebraska*
Grand Gulf Nuclear Station in Port Gibson, Mississippi
Indian Point Energy Center Units 2 & 3 in Buchanan, New York
Palisades in Covert, Michigan
Pilgrim Nuclear Station in Plymouth, Massachusetts
River Bend Station in St. Francisville, Louisiana
Waterford 3 in Kilona, Louisiana
* Owned by Nebraska Public Power District. Entergy provides management services.
Transmission
---
Entergy's transmission organization consists of the employees and assets used to plan, operate and maintain Entergy's transmission system. This system moves bulk power from generating stations to load centers using transmission lines, transformers, disconnect switches and substations. It spans portions of Arkansas, Louisiana, Mississippi, Missouri and Texas.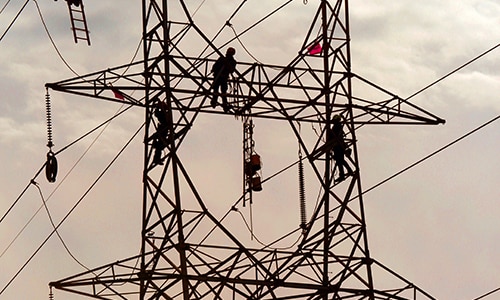 Entergy Wholesale Commodities
---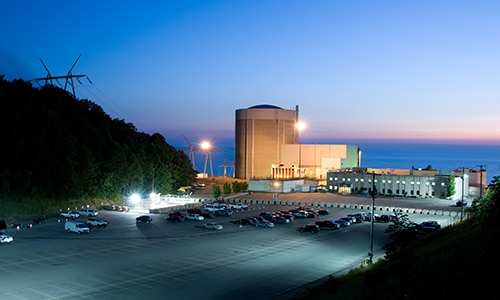 Our Entergy Wholesale Commodities business focuses on best-in-class operational efficiency, safety, security and reliability as we exit the merchant power business and transition to a pure-play utility. Assets include:
Three operating nuclear power plants owned by Entergy.
One decommissioning nuclear unit.
Two coal facilities.
Sign up for Job Alerts
Enter your email address to tell us about yourself. We will keep you informed about job opportunities and events that match your interests.