Who We Are
---
We power life. This is our vision. But that means more than just supplying electricity. It means creating a better future for you, your family, for all of us. We work to help improve lives, build businesses and create thriving communities.
Entergy:
Owns and operates power plants with approximately 30,000 megawatts of electric generating capacity, including 7,000 megawatts of nuclear power.
Delivers electricity to 3 million utility customers in Arkansas, Louisiana, Mississippi, and Texas.
Traces its history to 1913 and is headquartered in New Orleans.
Has annual revenues of $10 billion and more than 12,500 employees.
Is winding down our wholesale generation business, which provides power to wholesale customers from two nuclear facilities in the northern United States.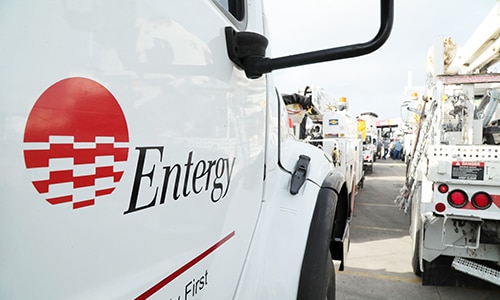 Utility Operations
---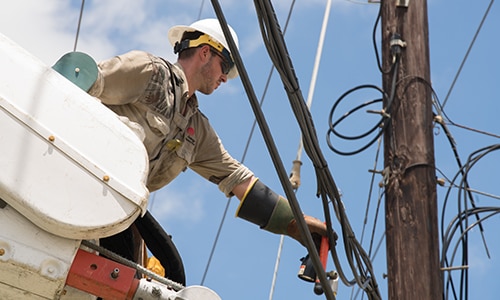 Our utility business provides electric retail and wholesale power to customers in four states through five utility operating companies: Entergy Arkansas, LLC; Entergy Louisiana, LLC; Entergy Mississippi, LLC; Entergy New Orleans, LLC; and Entergy Texas, Inc.

Entergy also delivers natural gas services to 200,000 customers in New Orleans and parts of Baton Rouge, Louisiana.

The electric utility industry is rapidly changing, and Entergy is entering an exciting period of growth as we prepare for the future. We are building the premier utility, a utility that delivers sustainable value to all its stakeholders – our customers, employees, communities and owners – as measured by strong net promoter scores, high levels of service, superior and affordable products and services, highly skilled and engaged employees, and industry-leading financial performance. We are focusing our sights on three key priorities — customer centricity, continuous improvement, and creating a culture of belonging for our employees. Join us as we take the next step on our journey to building the premier utility.
Power Generation
---
At the Entergy system of companies, we've been planning for the future for more than 100 years. We've experienced a lot of change, generating power first from sawdust to now splitting atoms, harnessing sunlight and using abundant, clean and efficient natural gas.

The Entergy system of companies Power Generation group operates a fleet of 28 active natural gas, coal, oil, hydroelectric and solar facilities with the capacity to generate nearly 17,000 megawatts and is building or acquiring more than 3,000 megawatts of new natural gas generation to join its 30,000 megawatts of nuclear, natural gas, coal, oil, hydroelectric and solar facilities.

Our Plant Introductions:

J. Wayne Leonard Station: Built near New Orleans, Louisiana, the 980-megawatt St. Charles Power Station started commercial operation in May 2019.

Lake Charles Power Station: Built near Lake Charles, Louisiana, the 994-megawatt Lake Charles Power Station started commercial operation in March 2020.

Montgomery County Power Station: Being built north of Houston, Texas, the 993-megawatt Montgomery County Power Station is scheduled to start commercial operation in mid-2021.

Click here to see how we are building our utility plants to prepare for the future!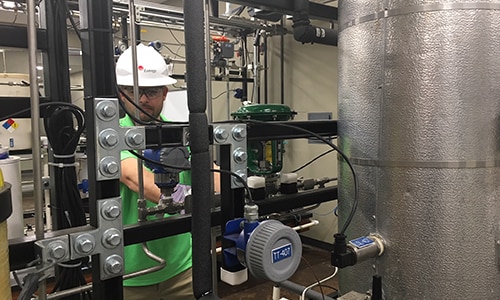 Nuclear Operations
---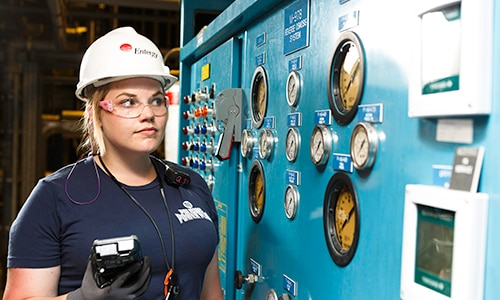 Headquartered in Jackson, Mississippi, our nuclear fleet has a proud history of producing nuclear clean air electricity. Our fleet includes:
Arkansas Nuclear One Units 1 and 2 near Russellville, Arkansas
Cooper in Brownville, Nebraska*
Grand Gulf Nuclear Station in Port Gibson, Mississippi
Palisades in Covert, Michigan
River Bend Station in St. Francisville, Louisiana
Waterford 3 in Kilona, Louisiana
* Owned by Nebraska Public Power District. Entergy System of Companies provides management services.
Transmission
---
The Entergy System of Companies transmission organization consists of the employees and assets used to plan, operate and maintain Entergy System of Companies transmission system. This system moves bulk power from generating stations to load centers using transmission lines, transformers, disconnect switches and substations. It spans portions of Arkansas, Louisiana, Mississippi, Missouri and Texas.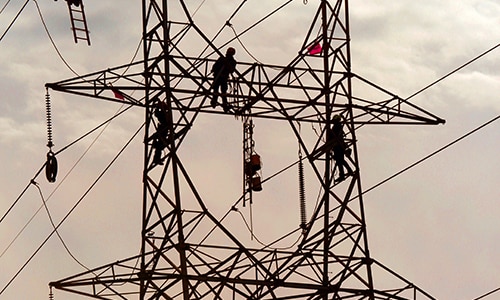 Sign up for Job Alerts
Enter your email address to tell us about yourself. We will keep you informed about job opportunities and events that match your interests.